The post Ticket booking opens for World Travel Market London as the show announces exciting changes appeared first on TD (Travel Daily Media) Travel Daily Media.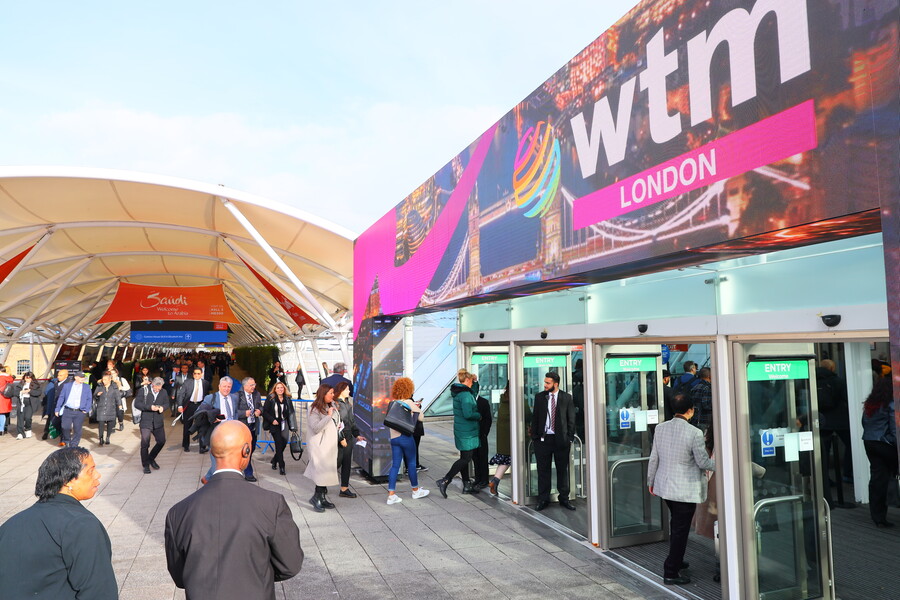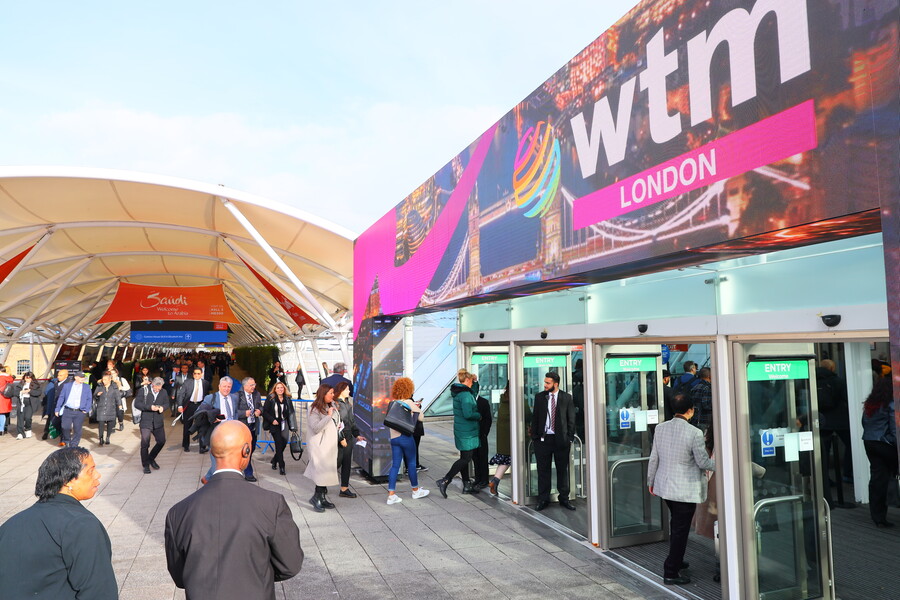 Ticket Booking Opens for World Travel Market London as the Show Announces Exciting Changes
Ticket booking is live for the global travel community secure entry to the 43rd edition of World Travel Market London, the world's most influential travel & tourism event, which takes place between Monday 6th – Wednesday 8th November 2023 at Excel London.
Organisers are enabling visitors to book tickets well in advance of this year's show and have announced several new and exciting changes showing that the global travel community has the Power to Change travel.
After in-depth customer research carried out late last year, WTM London has announced a host of developments to improve the attendee experience and ensure that every member of the travel community extracts as much value from the event as possible.
This year, WTM London will open its doors earlier than usual – ready to welcome visitors from 09:30 am providing an additional hour for visitors and exhibitors to have spontaneous meetings.
Visitors are invited to make use of the new, open-for-all Community Hubs right in the centre of the show, and attendees can also look forward to an 'everyone's welcome' Networking Party that will take place within ExCel London on its first day, Monday 6th November from 5:30 pm-7:30 pm. 
Developments include a new VIP badge to host senior industry leaders and a big-name, inspirational Closing Keynote on Wednesday, 8th November.
WTM Connect Me – the show's meeting booking platform – will return in 2023 and is available for Buyers, VIPs and Media. All attendees will also have access to the official WTM App, which returns this year with exciting new enhancements. 
The conference programme will cover eight themes over three different stages throughout the three-day event. The eight conference themes are Sustainability, Technology, Geo-Economics, Emerging Markets, Consumer Trends, Marketing, Diversity & Inclusion (D&I) and Experience and aim to help the global travel community succeed and thrive by informing, entertaining, and influencing their business decisions.
In response to the ever-increasing importance of influencers to the travel and tourism sector, on Wednesday, 8th November, content creators will be invited to a lunch with global destinations to support collaboration and networking opportunities.
In other changes the Ministers' Summit at World Travel Market in Association with UNWTO and WTTC, where dignitaries from around the world gather to discuss and ratify key tourism agreements, will return for its 17th year, and will take place on Day One, Monday 6th November.
The November show is set to launch its first Diversity and Inclusion Summit on Tuesday 7th, supporting WTM's belief that the travel sector has the power to evoke positive change in the world. 
Tickets to the three-day show will be free until 31st October, after which there will be a charge of £45 per person. Organisers are encouraging early booking to ensure visitors take time to plan and maximise their visit.
Juliette Losardo, Exhibition Director, WTM London, said:
"We've been working behind the scenes to bring some exciting developments to World Travel Market this year. As the travel and tourism sector grows and changes, it's essential that WTM evolves to guide and support this change; a place for inspiration, for making plans and fixing issues, for diversifying thinking and hardening supply chains – it is our job to ensure the travel sector is equipped for the next chapter.

"Developments you'll see at WTM this year are entirely reflective of what our attendees are asking for. We're bolstering the ways you can maximise value from your visit, with more networking, better business opportunities, a refreshed education programme and a host of new partnerships.

"We're pleased to be opening ticket booking ahead of the summer and are committed to ensuring travel professionals have the best three days possible.''
Play your part at the world's most influential travel and tourism event. 
Visitor: World Travel Market 2023 | Your details (eventadv.com)
Media: World Travel Market 2023 | Your details (eventadv.com)
World Travel Market (WTM) Portfolio comprises leading travel events, online portals and virtual platforms across four continents. The events are:
WTM London is the world's most influential travel & tourism event for the global travel community. The show is the ultimate destination for those seeking a macro view of the travel industry and a deeper understanding of the forces shaping it. WTM London is where influential leaders gather to exchange ideas, drive innovation, and accelerate business outcomes. 
Next live event: 6 to 8 November 2023 at ExCel London
Arabian Travel Market (ATM), now on its 30th year, is the leading, international travel and tourism event in the Middle East for inbound and outbound tourism professionals. ATM 2022 attracted over 23,000 visitors and hosted over 30,000 participants including 1,500 exhibitors and attendees from 150 countries, across 10 halls at Dubai World Trade Centre. Arabian Travel Market is part of Arabian Travel Week. #ATMDubai
Next in-person event: 6 to 9 May 2024, Dubai World Trade Centre, Dubai
https://www.wtm.com/atm/en-gb.html     
Arabian Travel Week is a festival of events taking place within and alongside Arabian Travel Market 2023. Providing a renewed focus for the Middle East's travel and tourism sector, it includes ILTM Arabia, ARIVAL Dubai, Influencers' events and activations, ITIC, GBTA Business Travel Forums, as well as ATM Travel Tech. It also features the ATM Buyer Forums, ATM Speed Networking Events as well as a series of country forums. 
https://www.wtm.com/arabian-travel-week/en-gb.html      
WTM Latin America takes place annually in the city of São Paulo and attracts around 20,000 tourism professionals during the three-day event. The event offers qualified content together with networking and business opportunities. In this its ninth edition – there have been eight face-to-face events along with a 100% virtual one, which was held in 2021 – WTM Latin America continued to focus on effective business generation, and achieved the advance booking of six thousand meetings that were held between buyers, travel agents and exhibitors in 2022.
Next event: 2 to 4 April 2024 – Expo Center Norte, SP, Brazil
WTM Africa launched in 2014 in Cape Town, South Africa.  In 2022, WTM Africa facilitated more than 7 thousand unique pre-scheduled appointments, an increase of more than 7% compared to 2019 and welcomed more than 6 thousand visitors (unaudited), the same number as in 2019.
Next event: 10 to 12 April 2024 – Cape Town International Convention Centre, Cape Town http://africa.wtm.com/
About ATW Connect:  Africa Travel Week's digital arm, is a virtual hub packed to the seams with interesting content, industry news and insights, and the opportunity to hear from experts on a variety of topics in our new monthly webinar series. All with the aim to keep all of us in the travel and tourism industry connected. ATW Connect focuses on inbound and outbound markets for general leisure tourism, luxury travel, LGBTQ+ travel and the MICE/business travel sector as well as travel technology.
WTM Global Hub, is the new WTM Portfolio online portal created to connect and support travel industry professionals around the world. The resource hub offers the latest guidance and knowledge to help exhibitors, buyers and others in the travel industry face the challenges of the global coronavirus pandemic. WTM Portfolio is tapping into its global network of experts to create content for the hub. https://hub.wtm.com/
About RX (Reed Exhibitions)
RX is in the business of building businesses for individuals, communities and organisations. We elevate the power of face to face events by combining data and digital products to help customers learn about markets, source products and complete transactions at over 400 events in 22 countries across 43 industry sectors. RX is passionate about making a positive impact on society and is fully committed to creating an inclusive work environment for all our people. RX is part of RELX, a global provider of information-based analytics and decision tools for professional and business customers. www.rxglobal.com
RELX About RELX
RELX is a global provider of information-based analytics and decision tools for professional and business customers. The Group serves customers in more than 180 countries and has offices in about 40 countries. It employs over 33,000 people, of whom almost half are in North America. The shares of RELX PLC, the parent company, are traded on the London, Amsterdam and New York Stock Exchanges using the following ticker symbols: London: REL; Amsterdam: REN; New York: RELX. The market capitalisation is approximately £33bn, €39bn, $47bn.*
*Note: Current market capitalisation can be found at http://www.relx.com/investors
The post Ticket booking opens for World Travel Market London as the show announces exciting changes appeared first on Travel Daily Media.
Source link