The post Family adventures this summer in the British Virgin Islands appeared first on TD (Travel Daily Media) Travel Daily.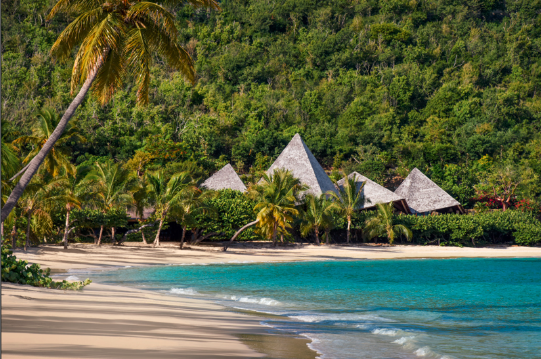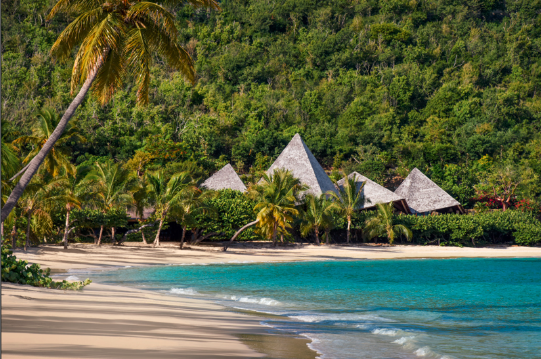 With pristine white sand beaches, an abundance of nature parks and reserves, carefully curated kids-clubs, and lively local traditions, the British Virgin Islands is the perfect place for an unforgettable family holiday. Whether learning a new skill such as diving and sailing, snorkelling through an underwater safari, or learning about the natural environment, wildlife and history of the islands, there is something for all of the family during a holiday in the BVI's.
From snorkelling around the shallow waters with a vast array of marine life, flying through the trees on a canopy tour, to turtle-tagging at Rosewood Little Dix Bay, there are plenty of unique experiences and excitement in the BVI's for every member of the family this summer.
WHERE TO STAY
Rosewood Little Dix Bay
As one of the first Caribbean resorts to promote sustainable luxury, this eco-friendly beachside resort features the natural environment at the core of its design. Welcoming guests 1964, Rosewood Little Dix Bay has been continuously acclaimed as one of the top luxury resorts in the world.
Driven by a sense of purpose to inspire, enrich and positively impact both people and the planet, this resort is ideal for the whole family. Activities are designed for all ages, to inspire and educate, from underwater excursions to Chef's Garden cooking classes, with produce grown on the property's sustainable farm, engage in some bonding time over a game of tennis, or relaxing on the picture-perfect beaches. With two pools, a fitness centre, a spa, watersports and many more activities on offer, families won't want to leave.
The turtle-tagging experience is an absolute must do activity whilst staying at Rosewood Little Dix Bay. Created alongside the Association of Reef Keeps, a marine conservation organization, which is led by marine biologists, turtles are tagged once a month in this local 'hot spot' for young green and hawskbill sea turtles, to keep track of the local turtle population and health. The programme sees guests learn about the protection of this endangered species within the BVI – from monitoring hatchlings to tagging turtles to track their whereabouts.
The Rosewood Explorers children's program is designed to celebrate Caribbean culture and encourage a connection with the surrounding natural environment, with a range of activities on offer from creative pursuits such as landscape painting and local jewellery making, to outdoor adventures, including treasure hunts, sandcastle contests and nature walks. For infants and toddlers, Rose Buds offers a large array of services and amenities, designed to enhance the family holiday, from baby monitors, baby bathtubs and towels, play tents to a pushchair. Private butlers are on hand to ensure the entire family is looked after and can arrange personalised experiences and activities, in addition to babysitting services.
Oil Nut Bay
On the eastern tip of Virgin Gorda, with views of the coveted North Sound, Oil Nut Bay is surrounded by the Caribbean Sea, spread across 400 acres of rolling hillside and white sand beaches. Accessible only by boat or helicopter, Oil Nut Bay is ideal for families looking for a private island getaway with larger resort amenities, including The Beach Club, Nova Restaurant serving fresh sushi and lively Sunday brunches, and The Nut House Kids Club.
Oil Nut Bay's collection of one- to six-bedroom suites and villas have been designed by some of the world's most esteemed architects and feature breathtaking ocean views and private swimming pools. Private chefs and butlers are on hand to provide memorable dining experiences for all the family, from child-friendly beach picnics to lavish dinner parties for extended-family get-togethers.
The on-site interactive Nature Centre has been designed to highlight the history, wildlife and rare vegetation found across the island and surrounding areas. Guests can experience touch tanks, live webcams, miniature gardens, informative pictures, interactive exhibits, and books for the younger family members. The resorts Rescue Barn is home to horses, cats, emus and 20 red-footed tortoises. Also on offer on a complimentary basis are coral watches, turtle tagging, bird watching, mangrove snorkelling sessions, informative bikes, beach cleanups and a Ranger Program for children, and The Nut House Kids Club and outdoor playground features a variety of activities for children of all ages.
Villa Rentals
The British Virgin Islands has an array of villa rentals to choose from, with options to suit every price point and every family. ideal for families looking for total privacy and a home-away-from home, villa rentals are the perfect escape for families with young children.
Ideal for beach babies and water enthusiasts, beachside villas are perfectly placed for guests to enjoy all that the BVI's has to offer, such as swimming in the warm Caribbean water and day excursions to the nearby islands. From Cooper Bay Villas on Tortola, sleeping between four to ten guests with uninterrupted views over Trunk Bay Beach to a series of villas on the idyllic Mahoe Beach on Virgin Gorda.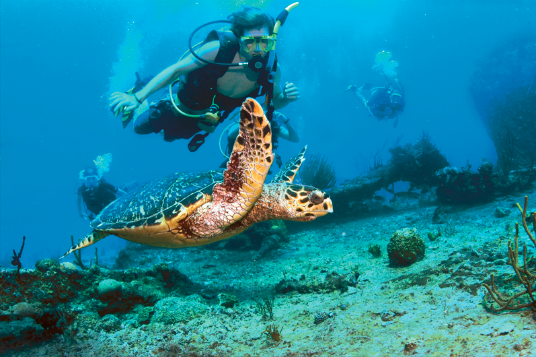 WHAT TO DO
ON LAND:
Canopy Tour
Fly through the trees, high in the hills of central Tortola, with incredible views overlooking the coast, surrounding islands and the Road Harbour. Similar to a traditional zip wire, but much safer and quieter, The Original Virgin Canopy Tour has been expertly designed for adventurers aged five to ninety-five.
Hiking
Adventure around the BVI's by foot through treasured trails, to experience the exceptional culture, history and natural environment distinctive to each island. At Hike BVI, expert guides take guests on unique paths and personalise itineraries fit for the entire family, from pineapple farms to Mount Alma.
Eco Adventures
Professionally guided snorkelling and eco-tours introduce guests to engage and learn about the natural environment. Located on Jost Van Dyke, in the Great Harbour, the tours are suitable for all ages and include snorkelling, hiking, bird watching, sightseeing, history, culture and Island Tours. For those that are interested in what makes the BVI's so special, the eco-tours take guests on a journey around the island, with thorough guidance and fun-filled adventures.
The Pottery Garden
Born and raised on Tortola, Karl Burnett has been practicing the art of pottery for the past 20 years. In 2019, six years after Karl began selling his pottery from the back of his pickup truck, he opened his own workshop studio and display gallery, The Pottery Garden. Karl now runs regular classes for locals and visitors alike, from teaching 6–12-year-olds the basics of hand building pottery techniques, to showing more advanced potters the art of wheel throwing.
AT SEA:
Island Hopping
Thanks to its calm waters, steady trade winds and well-equipped marinas, the BVI's are the sailing capital of the world, and a firm favourite with experienced and novice sailors alike. For an unforgettable family adventure, jump aboard a sailboat, catamaran or powerboat for a day spent hopping between the 60 emerald islands and cays – visit the famous Conch Mounds at Anegada, hunt for treasure in The Caves at Norman Island and swim with turtles in Little Harbour at Peter Island.
Chartering is available from several different partners across the islands and is a must-do activity whilst away with the family. Offering both shared and private sails, Aristocat Daysails offers daily catamaran and powerboat excursions, with snorkelling, paddle boarding and other aqua activities offered whilst onboard. Those looking for an adrenaline filled adventure will enjoy bouncing across the waves in a rib charter with Island Time BVI.
Scuba & Snorkelling
For younger guests, the Bubblemaker experience takes part in shallow waters and is a chance for children to try out real dive equipment whilst playing fun games underwater, finding treasures, racing, and learning underwater hand signals. From the age of 10, children can hop onboard the dive boat alongside their parents and explore the shallower reefs at Mountain Point, where they'll be able to spot parrot fish, squirrelfish, butterfly fish and sleeping nurse sharks in the smaller caves.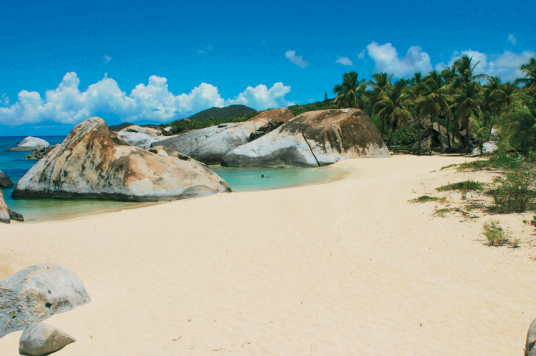 HOW TO GET THERE
With British Airways:
Flights fly from London fly to Antigua, before connecting to Beef Island. Flights from London and Antigua to the British Virgin Islands takes around 10-hours of flight time.
With American Airlines:
Since 1st June 2023, American Airlines now offer direct flights from Miami to Beef Island, with 240 direct flights monthly. Flying from the UK to Miami and connecting to Beef Island with American Airlines takes around 15-hours of flight time.
The post Family adventures this summer in the British Virgin Islands appeared first on Travel Daily.
Source link